Welcome
Haga clic aquí para una traducción robotizada de este sitio web.
Featured articles
On Seeds
The only promise Life makes is this: Things will change. And when they do, we can try something new. We will still be we. But we will be different.
The Seeds of Gun Violence
At times, addressing the scourge of gun violence in the United States can feel impossible, especially when we seem to hear of a new violent incident every day.
A Quaker Rosary
My father describes himself as "ethnically Catholic" and on every official document lists his religion as "COSMIC."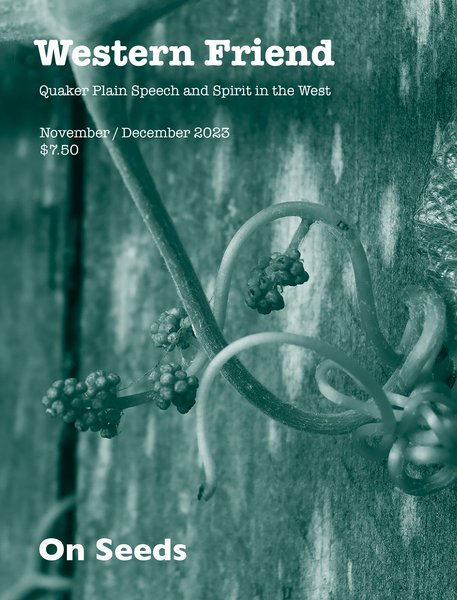 On Seeds (Nov/Dec 2023)